In the last few weeks, vegans have been working extra hard to adapt to the changes caused by the COVID-19 pandemic, just like everyone else. Most small businesses were forced to close their physical locations, the streets are empty, and we have had to take a strong stance on social distancing to protect our loved ones, ourselves, and complete strangers. 
In a world already not made for vegans, here's how you can keep your routine going during these tough times!
Buy your food in bulk
We're not recommending hoarding, but keeping your pantry deep is a great idea! Many vegan favourites are sold in large quantities, making bulk purchases a lot easier. Since you're forced to cook at home and stay out of stores as much as possible, stocking up makes it much easier to stick with your vegan lifestyle without suffering.
Here's a list you can use to cover your nutrient and calorie needs while staying in place: 
A variety of dried beans and legumes like navy beans, chickpeas, lentils, and peas

Whole grain pasta 

Brown and white rice

Tomato sauce

Cooking oils like olive oil and coconut oil

Almonds, cashews, peanuts, and other favourite nuts

Nut butter

Nutritional yeast

Oats

Unsweetened soy or almond milk

Vegan snacks like dried fruit, dark chocolate, crackers, and chips

Coffee and tea

Your favourite sauces and condiments
Take this time to try new vegan recipes and expand your palate!
Stock up on beauty supplies, too!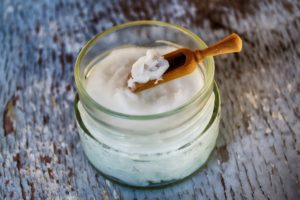 Don't just stock up on food – buy enough of your favourite plant-based beauty and hygiene supplies, too. Most conventional beauty supplies use non-vegan ingredients like beeswax, lanolin, carmine, casein, and shellac. (There are also petroleum-based ingredients that affect the planet in their own bad way!). If there's no guarantee on the label and you can't decipher the ingredients list, it's probably not vegan. 
Luckily, plants have always supplied us with great ingredients; it just took us far too long to rediscover their power. Candelilla wax, coconut oil, and shea butter all are natural moisturizers that can also protect the skin, and calendula, tea tree oil, and arnica can strengthen and heal it.
If you have a healthy supply of plant-based makeup, cleansers, moisturizers, and hair care products, you'll have access to your favourites without having to resort to non-vegan options. You can find most of these products online, but try to avoid purchasing them from major online retailers. There's a very good reason why!
Make it a point to support your favourite vegan businesses
COVID-19 has drastically impacted the businesses you rely on to keep your vegan routine going. Most companies with strict vegan ethics are also small and local, and they are very vulnerable to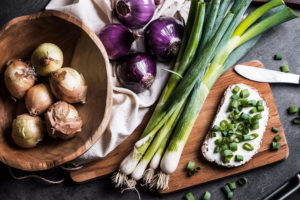 the difficulties caused by COVID-19. Smaller stores have had to add online sales to their websites, and if they can't do this, they have to switch to deliveries, pick-up only services, or close shop altogether.
If your income hasn't been hit in these trying times, do your best to support these small businesses. You can buy gift cards to use later, order pick-up meals, and stock up on beauty supplies through a small business making the move to online sales. Even if you don't have the means to help out this way, show support online: leave reviews, share positive posts on social media, and recommend these businesses to your friends and family. We're all in this together!