Kiss chapped lips GOODBYE with Crushed Aftercare's specialized vegan aftercare lip balms! Between the cold winter air, and the dry, centrally heated air inside, your client's lips go through a lot. Keratin, which forms the top layer of the skin, loses its flexibility in these conditions, causing the lips to become sore, cracked and scaly. Add in a lip procedure and your clients are due for some much-needed TLC.
Something Positive to Pout About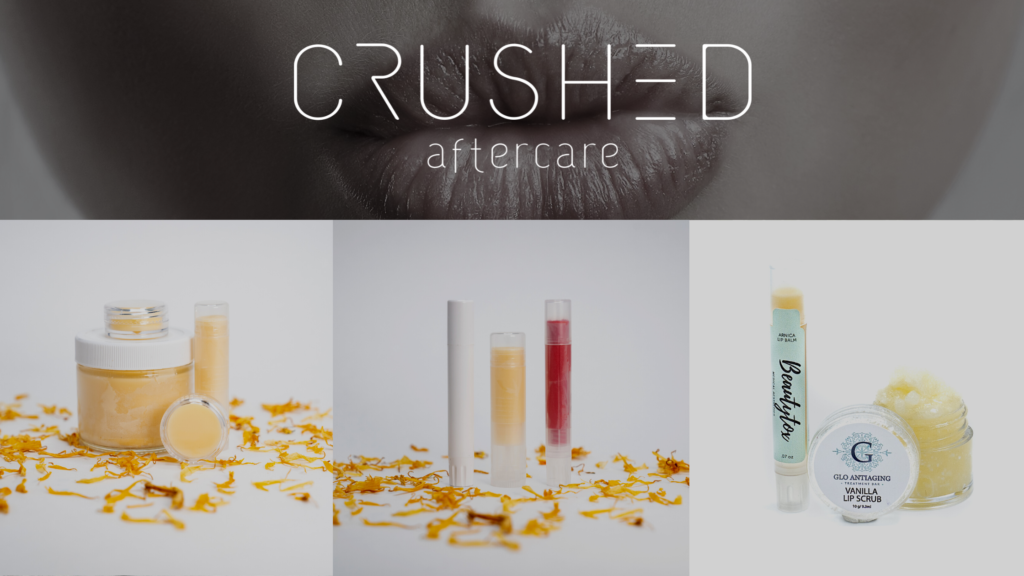 Crushed Aftercare's specialized vegan aftercare product line is designed to help ease soreness and discomfort, providing soothing natural relief for your clients. Our products are cruelty-free and contain no animal products or by-products. This makes them a great option for anyone, including vegans, looking for some quick, natural relief. Our Arnica Lip Balm offers up some wonderful benefits for your client's pout, whether they're out on the town, or pampering themselves at home.
A Balm for Winter Lip Blues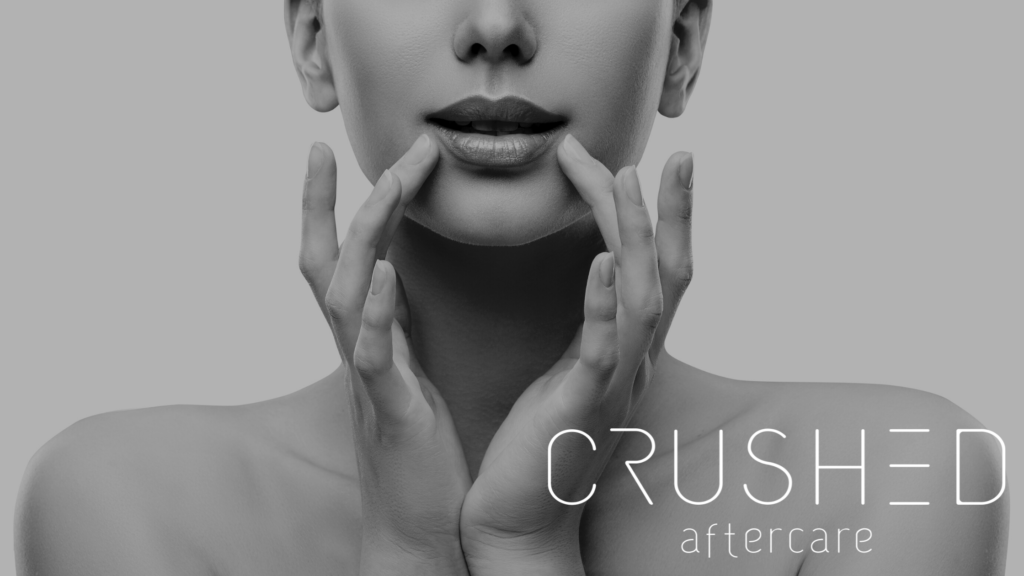 When creating our arnica-infused lip balm, we focused on designing a gentle and soothing vegan formula, by including ingredients such as shea butter, vitamin E, coconut oil, calendula flower, tea tree oil, lavender oil, and of course, arnica flower. These natural elements combine to create an aftercare solution that is specifically formulated to help moisturize dry, chapped lips and rejuvenate their soft, supple kiss-ability.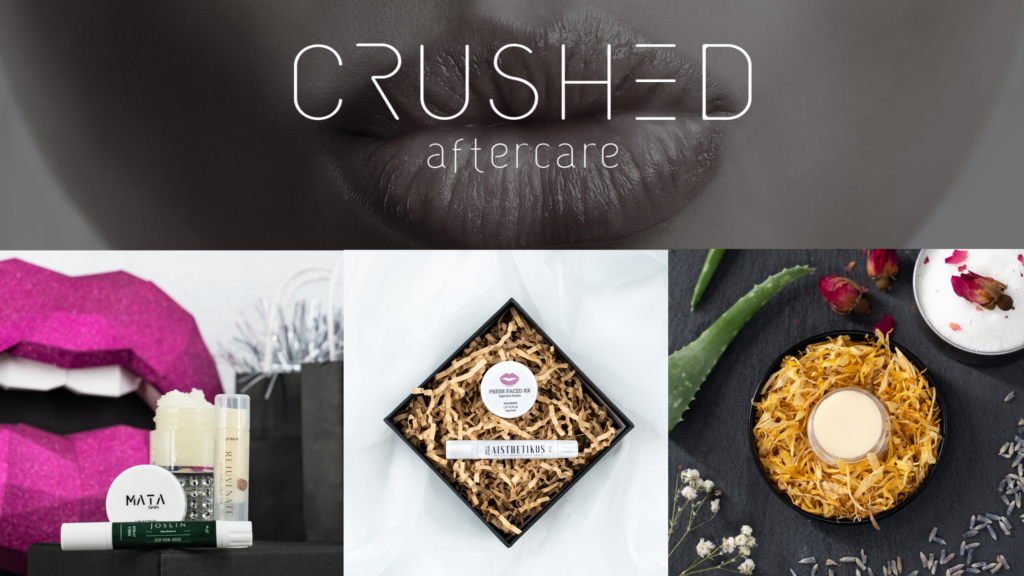 At Crushed Aftercare our eco-friendly containers are the perfect canvas for your logo, and filled with a custom aftercare balm. Keep your branding on point through custom flavours, scents, and even container sizes and colour. The packaging is also BPA free, compostable and available in different sizes to fit your clients personalized needs. Making a custom label is made very easy through our order process. Choose personalized labels and be positive that your natural, vegan aftercare products will stand out from all the rest while building up brand recognition and loyalty!