Proper aftercare can help speed up healing and preserve the vibrancy of a brand-new tattoo. If you're a tattoo artist, you probably already know just how essential proper tattoo healing is for maintaining the art itself and making the healing process comfortable. Tattoo healing can take four-to-six weeks to complete, and it's important for your clients to follow necessary aftercare steps the entire time. These measures will keep their tattoos looking vibrant while also preventing potentially harmful and uncomfortable scabbing. 
This also means sending clients home with a product made from natural ingredients that won't irritate the skin. A good product will include both candelilla wax and calendula, as these two ingredients both heal the skin and protect the ink from fading in the first few weeks after the tattoo is applied.
The Tattoo Healing Properties of Candelilla Wax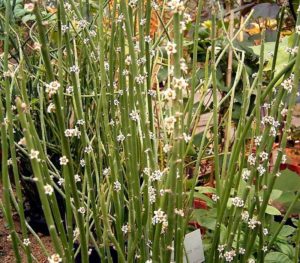 Preventing skin irritation means using products with ingredients are guaranteed not to irritate the skin. Candelilla wax is the chief ingredient of Crushed Aftercare's Tattoo Aftercare Balm, and it brings some amazing, all-natural healing properties. This wax, derived only from the plant euphorbia cerifera, is rich in nutrients that are easily absorbed into the skin. 
Candelilla wax also has protective properties that retain moisture and create a barrier for the skin, keeping unavoidable environmental stressors from irritating the skin. You'd be hard-pressed to find any synthetic products that protect the skin, provides nutrients, and also moisturizes without the use of irritants that are harmful to sensitive areas.
The Healing Properties of Calendula
Tattoo healing isn't like regular wound healing; the skin needs to heal the small incisions made to put ink under the epidermis. This can cause a lot of irritation and discomfort if not handled properly. Calendula, derived from the flower calendula officinalis, is another important ingredient for all-natural tattoo healing. It's well-known for reducing inflammation and soothing sensitive skin as it heals. 
Crushed Tattoo Aftercare Balm combines both candelilla and calendula for a balm that heals and protects a fresh tattoo. Have your clients apply a thin layer of the Tattoo Aftercare Balm to the tattooed area after it has been cleansed and air-dried. They should repeat this three to four times a day for a full week. They should continue to apply during the scabbing phase; once the scabbing is done, they should keep cleansing the area and applying the balm application for a few months to ensure that everything stays healthy and vibrant.
Other Tattoo Healing Tips
Along with an all-natural balm, send your clients home with these important day-to-day care tips:
Before applying the Aftercare Balm, it's important to make sure the surface of the skin is both clean and dry. 

Another natural way to keep the skin healthy is to stay hydrated, so drink plenty of water. 

Wear protective clothing when going out in the sun. It's the best way to keep UV rays from harming your skin and fading the ink. 

Do not

use a sunscreen to protect the tattoo until

after

it has healed, as the ingredients in most sunscreens can irritate and damage the skin.

Sunscreen is still necessary, so once the tattoo has fully healed, use it any time you go out in the sun.

If clients detect any signs of infection, contact both the tattoo artist and a doctor.
A good balm helps the skin heal itself naturally, and this makes a product that only uses natural ingredients important. Crushed Aftercare only sells our line of balms and healing products wholesale, and we can put your studio's logo on the label of every jar you give to your clients.