We love the healing power of plant-based ingredients, and many vegan options also have an incredible anti-ageing effect on the skin! In 2020, there's no need to choose moisturizers, serums, or salves made from synthetic ingredients or animal by-products.
The best vegan ingredients are guaranteed not to contain any products or byproducts that come from animals, be tested on animals, or contain potentially toxic ingredients. If you find the right source of the five ingredients listed here, you can feel good about your younger-looking skin!
Calendula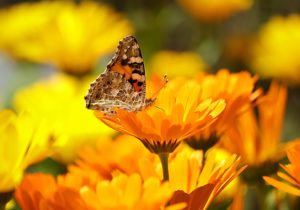 The essential oil of the Calendula officinalis is a known wound healer, which is why you'll find it in our healing balms and salves. But the flavonoids and saponins in calendula extract make this ingredient an amazing skin conditioner and anti-inflammatory, which can reduce many tell-tale signs of ageing like wrinkles and fine lines! For those dealing with chronic inflammatory problems like eczema and psoriasis, calendula can also heal areas before the stressors cause long-term issues.
Anti-Ageing Shea Butter
Shea butter is the extract of the nuts of the West African shea tree, and it has many soothing anti-ageing properties. Some research suggests that it either promotes collagen production or decreases the breakdown of collagen that's in the skin. Regardless of how it works, using products with shea butter can make skin appear smoother! This ingredient also creates a natural barrier to lock moisture in the skin and preventing premature ageing from dryness. 
Tocopherol (Vitamin E)
Tocopherol, better known as vitamin E, is a natural antioxidant. The skin creates Vitamin E naturally to stop and repair any damage, but exposure to UV rays and environmental pollutants can easily deplete this first line of defence. This depletion dries out the skin and can cause premature ageing! Supplementing with tocopherol can strengthen and improve the appearance of skin. Research also shows that natural, plant-based sources of vitamin E – almonds being one of the most prominent – are much more effective than synthetic versions!
Coconut Oil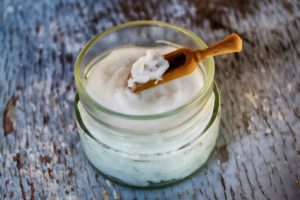 Coconut oil is a natural anti-ageing moisturizer, and when applied straight to the skin or used as an ingredient in a balm, your epidermis uses the antioxidants to repair microscopic connective tissues and stimulate collagen production. This can reduce the appearance of wrinkles and keep skin looking healthy by strengthening the tissues.
Melaleuca alternifolia (Tea Tree) Leaf Oil
Tea tree oil is one of the best essential oils for skincare. It not only has properties that help regulate oily skin, but it can also reduce the appearance of blemishes. This helps it eliminate age spots and diminish the appearance of wrinkles. It's very effective in small doses, and only a few drops are necessary to get these benefits!
Calendula, shea butter, tocopherol, coconut oil, and tea tree oil are all amazing and completely vegan! Whether you're offering wholesome care products to customers or buying them for yourself, look for these five ingredients this year. You'll know you're getting the clean healing power of Mother Nature without additives, animal by-products, or synthetic chemicals!