In all the Crushed Aftercare Healing balms and salves, you might notice the presence of Calendula flower on the ingredients list. We use this amazing plant for its soothing, moisturizing benefits that can speed up healing after a tattoo or permanent makeup (PMU) treatment. It's a natural remedy that keeps all our aftercare products completely natural and cruelty-free. But how does it work?
What Is Calendula?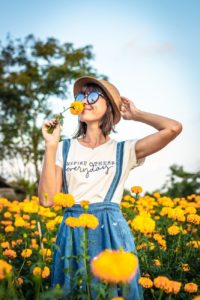 Calendula officinalis, better known as a common marigold or pot marigold, is a plant native to the Mediterranean region. The plant's ability to grow in sunny locations means gardeners all over the world have included it in their flowerbeds; its reputation as a natural healer means people started growing it for more than just decoration!
In the medieval era, doctors used dried Calendula leaves as a natural remedy, though they didn't quite understand its properties as we do now. The dried leaves contain flavonoids, which are antioxidants found in plants that protect the body from free radical damage. In its herbal form, doctors and herbalists prescribed Calendula for upset stomachs, ulcers, and even menstrual cramps.
But the most notable property of Calendula flowers is how it enhances the skin's ability to heal superficial wounds. It's why we include it in all our aftercare products!
The Healing Properties Of Calendula
When it comes to natural healing, Calendula is a powerhouse: it has antifungal, antiseptic, anti-inflammatory, and antibacterial properties. These all make it a useful ingredient for treating small wounds in the skin, soothing eczema and psoriasis and relieving chapped lips and even diaper rash.
Many of the benefits come from a high level of flavonoids found in the flowers. Remember those? The same antioxidants that helped medieval people relieve cramps can also help reduce inflammation. This speeds up the healing and makes it a more comfortable process. These antioxidants also ward off viruses, bacteria, and other foreign invaders that could infect the wound.
Research into more of Calendula's effects is ongoing, but it's understood that the herb increases blood circulation around the wound. The higher level of blood flow provides more oxygen and essential nutrients that help the tissue regenerate more quickly. For minor skin trauma that comes with tattoos and PMUs, quick, healthy healing without inflammation is essential for the comfort of the client and the appearance of the final result.
Why Calendula Is Important
Calendula is one of the most effective plants for healing, which is very important for when you want an effective product that is completely vegan and cruelty-free. But your clients will also appreciate the non-inflammatory and safe properties of it, too!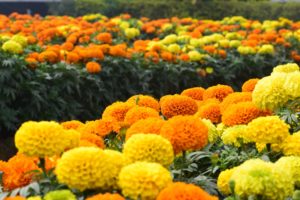 If a client has a skin condition that requires conventional topical medicines, like eczema or psoriasis, the wounds that come from a PMU or tattoo can present a problem. Some clients might not be able to apply these medications to the area after the blades or needles open the skin, and their use can damage the skin further. Calendula, however, is perfectly safe and can relieve inflammation in sensitive areas, preventing the irritation of existing skin conditions!
It's not just Calendula, though! In our balms and salves, we help this flower with a combination of other protective and moisturizing ingredients, including candelilla wax, coconut oil, vitamin E, and tree oil. They work together to give all-natural relief to your clients, healing the skin and helping customers feel better about their treatment!