The cool breeze of September feels as fresh as a new tattoo and we are totally here for it!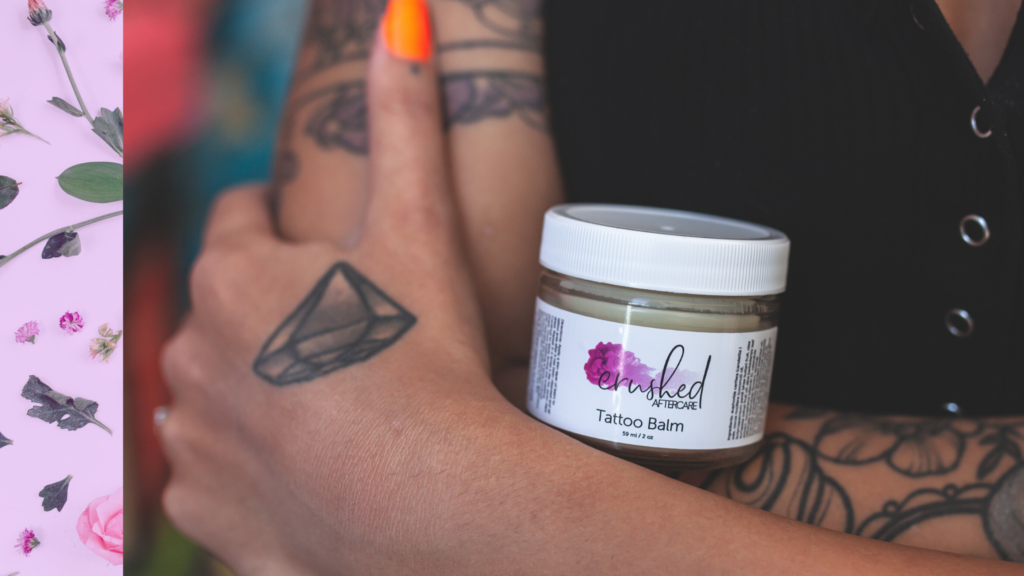 Did you know that proper tattoo aftercare is just as important to the longevity of your tattoo as it is to research the artist beforehand?
It's true – That's why we're so passionate about September's Crush of The Month – Our Tattoo Aftercare balm! When you get a tattoo, the ink penetrates the 3rd layer of your epidermis, the deepest level of your skin where changes are still visible. This means that the healing process of that procedure is essential to how the final product will look and will also affect how long your ink will last before bleeding, fading etc.
Typically, tattoos take four to six weeks to completely heal and, while life often gets in the way, it's essential to take the proper aftercare steps. Thankfully there's now an easy, 100% vegan option out there; Crushed Aftercare's fully customizable tattoo aftercare balm is the best all-natural option on the market.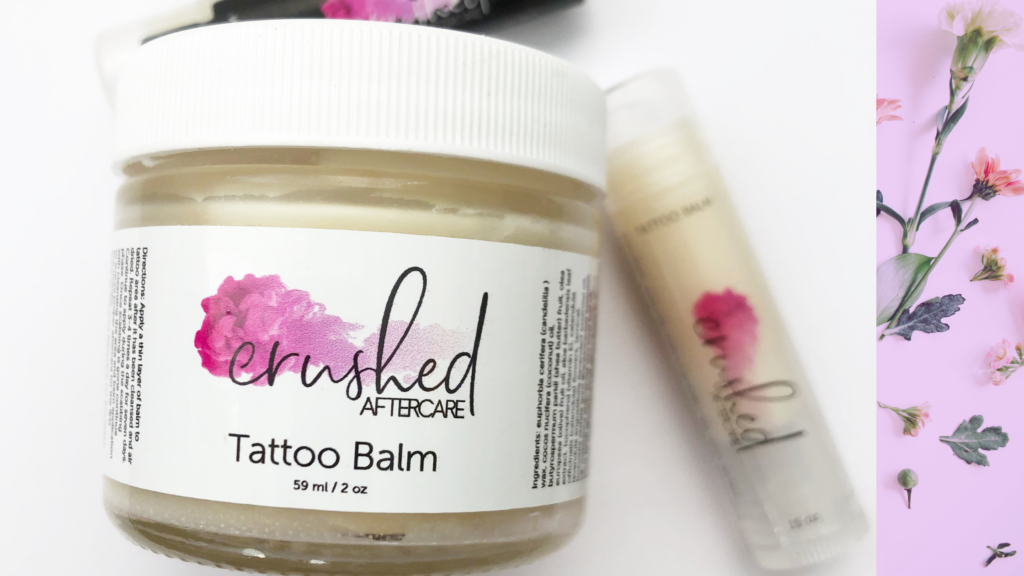 For starters, unlike other tattoo aftercare solutions out there, ours is made up of 100% ethically sourced, all-natural vegan ingredients such as: coconut oil, aloe leaf extract, calendula flowers and more. All in an effort to help soothe, reduce swelling and heal your tattoo naturally.
So not only is it great for your clients, but it won't harm the environment either! Our balm helps the tattoo healing process along by; Minimizing scabbing, Keeping the area moist, and Protecting the vibrancy of your new tattoo.
Apply a thin layer of balm to tattoo area after it has been cleansed and air dried for 24 hours. Repeat 3-4 times a day for seven days. Continue to apply during the scabbing phase. Once scabbing is gone continue with cleansing the area and balm application to ensure proper aftercare for the first few months. Our product is very hydrating, so be sure to only use a very thin layer, less is definitely more with this effective product!
If you're a tattoo artist who's been looking for a healthier aftercare alternative to offer your clients, our 2 oz tattoo aftercare balm jars are ideal for up-selling after sessions at your clinic. Design your custom label right on our website to create your tattoo shop's own branded balm!
Wouldn't you rather have peace of mind knowing that your art is healing properly and naturally too? Not to mention, a little extra side-hustle would be a great way to get your name out there while bringing more revenue in at the same time.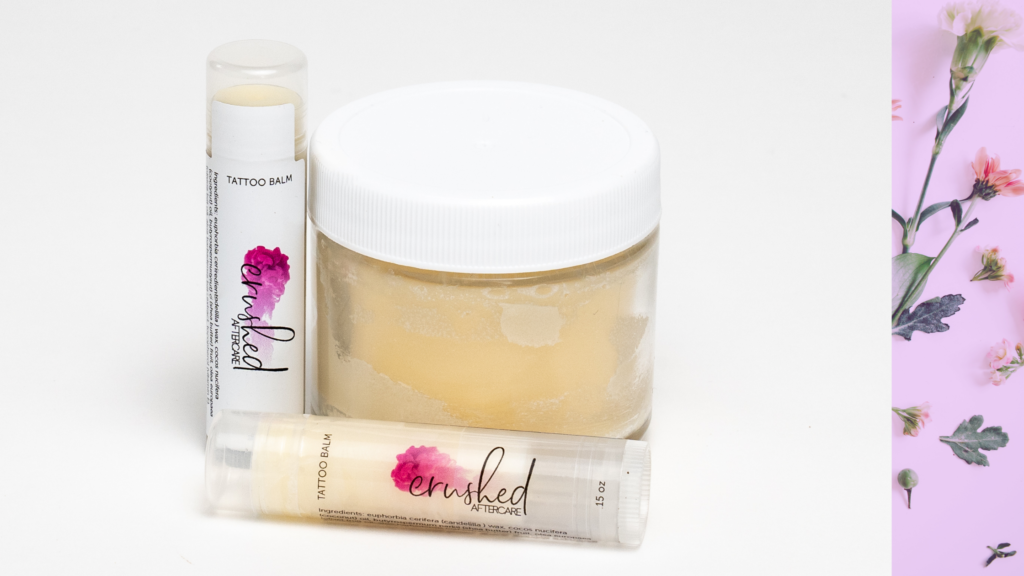 PLUS, all this month, you'll receive a FREE Crushed branded tattoo aftercare balm jar when you buy our minimum purchase of tattoo aftercare healing sticks, OR 10 FREE tattoo aftercare sticks when purchasing our tattoo balm jars.
So there's never been a better time to give our products a try to see if they're right for you and your clients!