Get your lashes done and you'll love them, use Crushed Aftercare's all-natural Foaming Lash cleanser after your procedure, and your lashes will love you back!
If it seems like lately, everyone on your Insta-feed has lashes for days, that's probably because lash extensions have become increasingly popular over the last 5 years. A recent ABC News report sited that false eyelashes have become an everyday accessory, and as an industry has made a whopping $1.5 billion in North America, this year alone. With influencers at the forefront of social media, it's no wonder that getting lash extensions has become as common as getting your hair done! But because this industry is still relatively new, there isn't much information about the proper aftercare of your lashes, or which products are specifically better for you and your overall lash care. That's where we come in!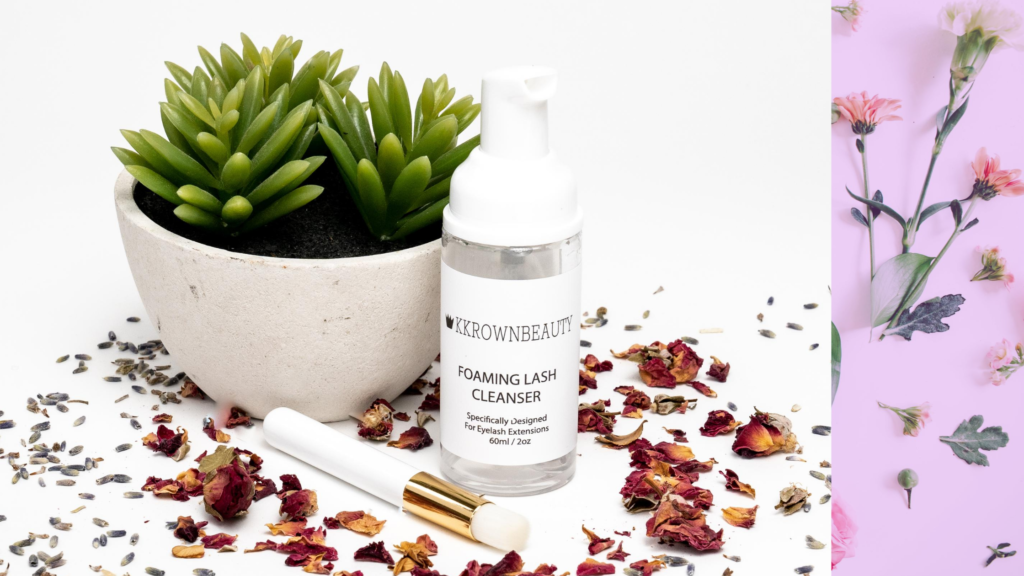 Any lash technician worth their salt will tell you that how you care for your lashes after the procedure is just as important as finding a reputable clinic to give you the lashes of your dreams. With that said, let's dive into why August's 'Crush of the Month,' our Foaming Lash Cleanser, is the perfect aftercare product for your clients!
Unlike most lash aftercare products on the market, (which usually contain harsh chemicals or toxins) Crushed Aftercare's Foaming lash cleanser made with 100% all-natural, and vegan ingredients making it good for your skin, and the environment too. While there are about 15 different power ingredients in this aftercare product; Tea Tree Oil, Rose Water and Chamomile Extract are the real 'Belles of the ball." Once we break down the science behind how they are so beneficial to your lash aftercare, you'll understand why we love this product so much!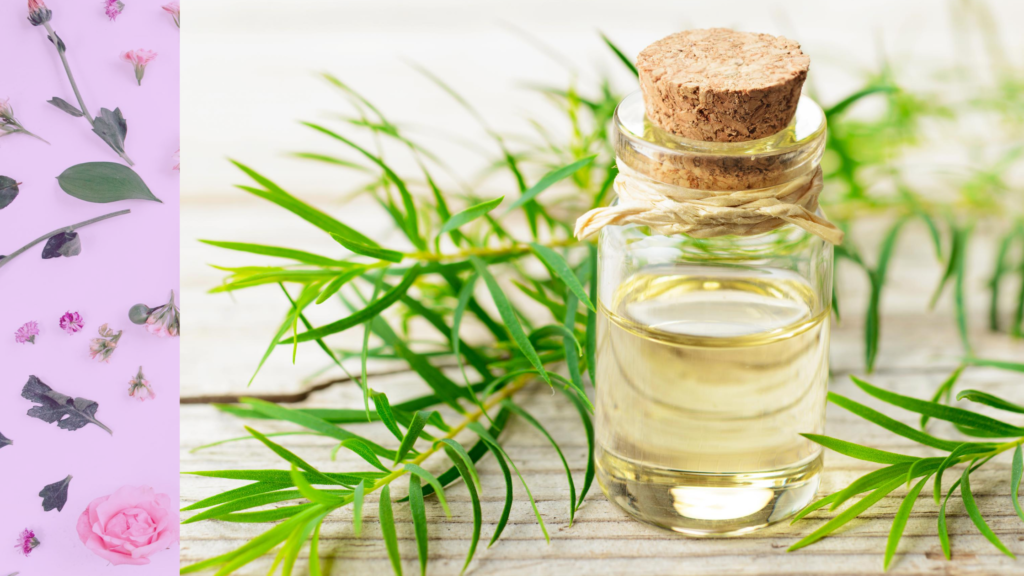 TEA TREE OIL:  Also known as melaleuca oil, this extract is an essential oil that comes from steaming the leaves of the Australian tea tree. Because of its antibacterial properties, tea tree is usually applied topically to treat acne, athlete's foot, nail fungus, insect bites and more. It's also an anti-inflammatory, working to soothe and relieve painful skin irritations, making for an effective lash aftercare tool.
ROSEWATER: Rosewater is created by distilling rose petals with steam, and because of it's appealing fragrance is usually found in natural perfumes and candles. However, Rosewater has many other health benefits too. Did you know Rose Water is full of antioxidants and is an anti-inflammatory as well?! It's true, it's natural healing powers allow Rosewater to soothe skin irritations, reduce redness, prevent and treat infections, and even holds some anti-ageing properties! This is why Rosewater is a key element in what makes the Foaming Lash Cleanser so effective.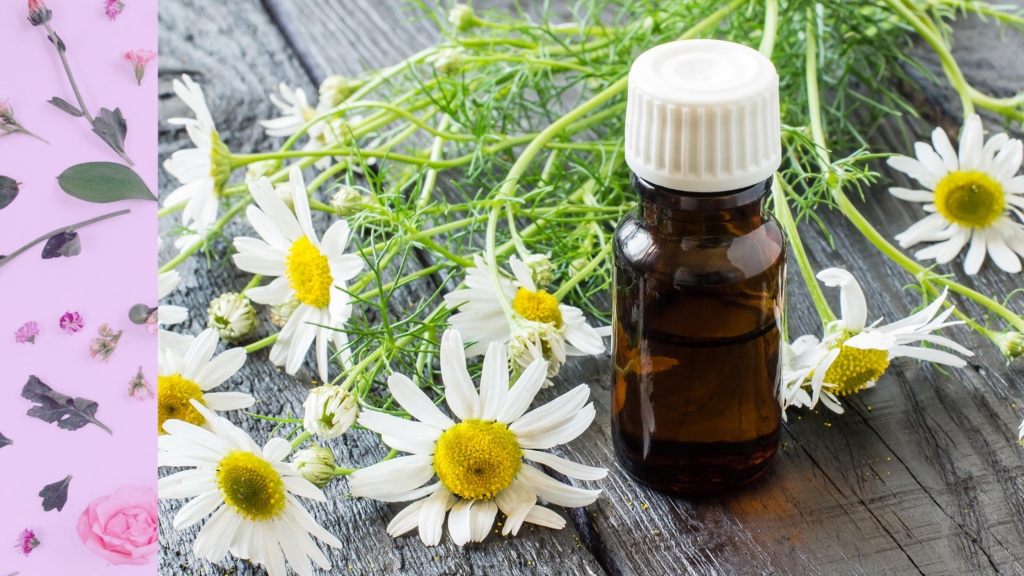 CHAMOMILE EXTRACT: Did you know that Chamomile tea has been used by the Romans, Greeks, and Egyptians to treat wounds and promote healing for centuries? Chamomile tea is prepared from dried flowers and is widely known to boost immunity as well as reduce stress. It also has a stellar reputation for healing. Full of anti-inflammatory properties, Chamomile is used to treat a variety of skin conditions such as psoriasis and eczema, and even removes dandruff, making it the perfect addition to our foaming lash cleanser.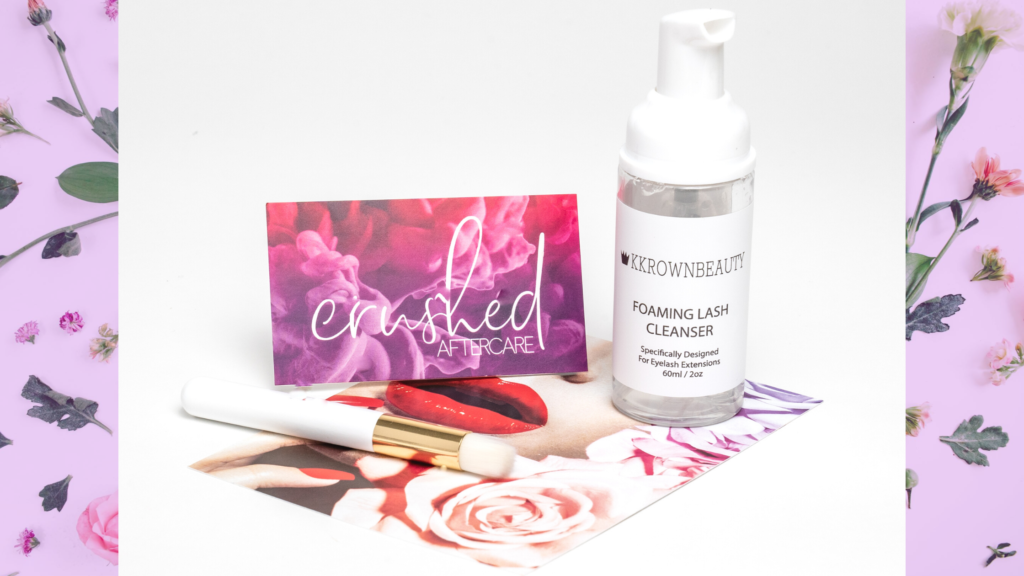 The combination of Tea Tree Oil, Rosewater, and Chamomile Extract give our Foaming Lash Cleanser the tools it needs to heal and maintain the longevity of your client's lashes, however, there are other reasons we love this product too:
Made of a gentle formula that doesn't burn the eyes

Real ingredients that naturally heal and maintain lash extensions

Removes dirt and oils without harming the lashes

Unlike other natural alternative aftercare products on the market, it actually foams!

Packaged in 100% recyclable and BPA-Free bottle

Pair with our cute applicator brushes to feel extra luxurious
It's crazy to believe that all of these ingredients come from our amazing mother earth. Isn't nature fascinating? If you're a lash technician who's looking to sell your own natural aftercare products there's never been a better time to invest in our products! Not only have we decided to give FREE shipping for all of August, BUT if you purchase 25 or more of our Foaming Lash Cleanser, we'll throw in 5 BONUS bottles!
In our next post, we'll dive into the specifics of why having your own branded products is beneficial to both your company and bottom line, but for now if you have any questions message us online @crushedaftercare on social!