Tattoo? Don't mind if I do!
Now that most of Ontario's restrictions are lifting, the time to go out and get new tattoos has never been better. We can imagine that with all the hype tattoo appointments are filling up quickly.
With all that new business, your tattoo shop will need an effective way to offer all-natural aftercare, while also promoting your personalized brand and increasing your bottom line.
Our 100% vegan plant-based Tattoo Balm is the perfect product for all tattoo artists who want to provide their clients with aftercare that consists of more than just a referral to the nearest drug store.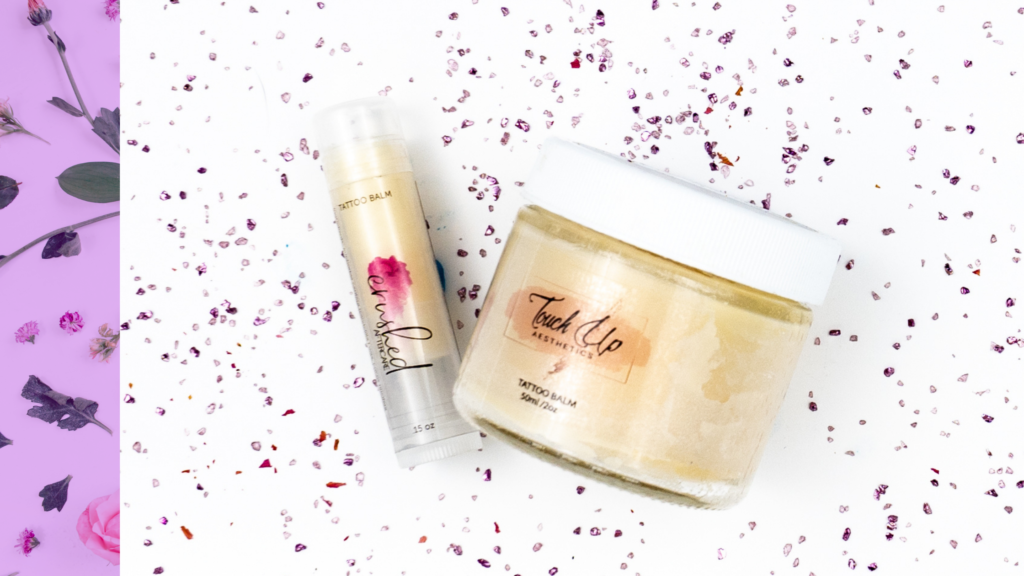 As a tattoo artist, you know how to coach your clients on the proper aftercare process. But what if you were able to build your client-artist relationships even further by offering them aftercare with your label on it?
By purchasing wholesale orders of our tattoo balm tubes or jars, you'll be able to showcase your brand through aftercare products, giving your clients a look into how much you value them. As a bonus, buying in bulk while simultaneously providing better customer relationships will increase your company's bottom line, something that benefits everyone involved.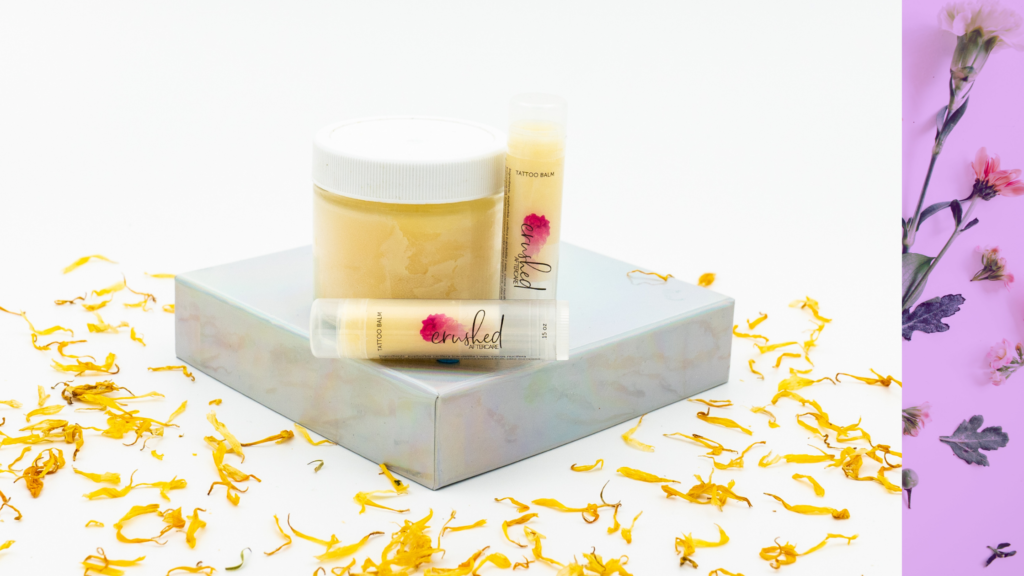 Our tattoo balm is 100% vegan, made with all natural plant-based ingredients. Moisturizing components such as coconut oil, shea butter, and olive oils will make sure to keep your clients' new artwork smooth and vibrant.
The use of medicinal flowers such as calendula, lavender, and tea tree will help to soothe the area as well as assist in the healing process.
The soothing and hydrating combination of the balm's ingredients creates a mixture that targets multiple areas of tattoo aftercare. It soothes, helping with both pain and itchiness that occur typically after a new tattoo. It hydrates, keeping the skin moist and reducing scabbing. Finally, it soaks deep into the third layer of your dermis, (where the ink sits), helping to keep the colour as vibrant as the day it was done!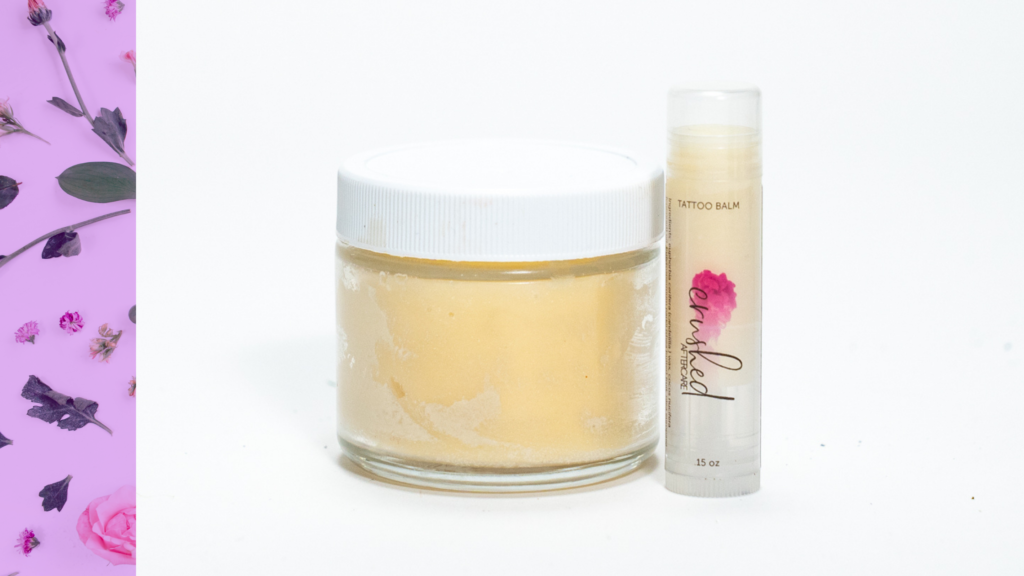 Like anything in life, there is such thing as "too much of a good thing." While our product is amazing, it's important to remember that it is very hydrating, so paying attention to how much product you use on your new tattoo is important.
Provide the instructions below to ensure their tattoo heals properly and naturally.
Apply a thin layer of balm to the tattoo area (after the first 24 hours).
Repeat 3-4 times a day for seven days.
Continue to apply during the scabbing phase.
Apply for the first few months for better longevity
Can't you just hear the happy buzz of the tattoo gun now?