Maybe she's born with it, maybe it's coconut oil.
Have you ever wondered why coconut oil is in most all-natural beauty products? It's because it is truly one of the most effective, natural gifts from our beautiful earth. Eastern medicine has been using coconut oil for centuries, but it's only just recently (in the last 40 years) that this tropical nut has gained recognition in western medicine as an effective topical treatment.
For starters it's full of anti-bacterial properties, vitamins, fatty acids and antioxidants. When applied topically, it actively works to soothe and repair damaged skin cells. Talk about a mother nature miracle. 
Seriously though is there anything that coconut oil CAN'T DO? That's why we use it as one of the main ingredients in all of our crushed products.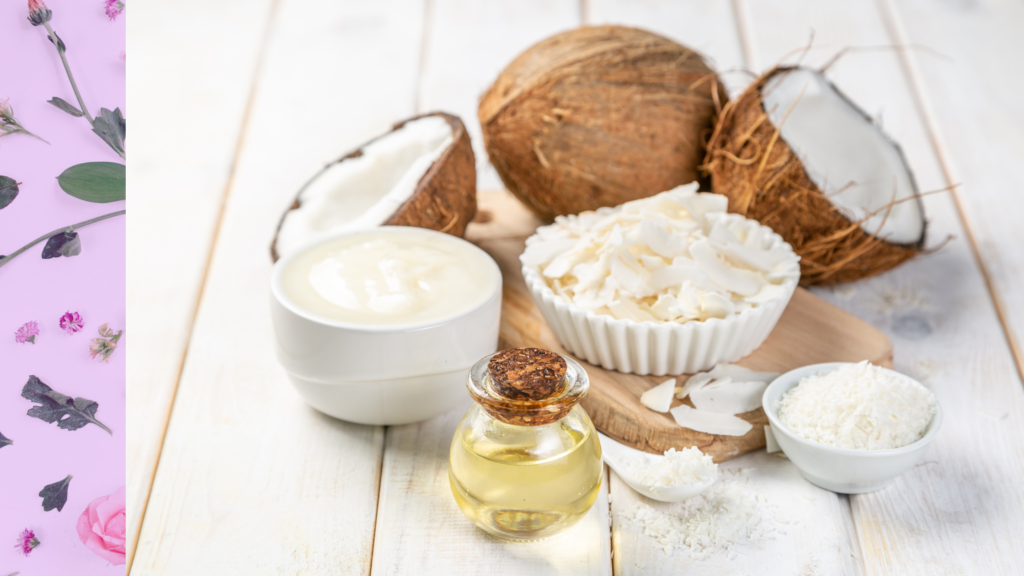 Some of the main vitamins responsible for Coconut oil's healing power are Vitamin E, K, Iron and potassium. 
VITAMIN E – is a powerful antioxidant that nourishes and protects your skin from free radicals, and is effective at reducing UV damage in skin cells. It's used in many skincare products to treat a variety of skin conditions like acne, psoriasis, and ageing.
VITAMIN K – The health effects of vitamin k are often overlooked but are actually very helpful at healing wounds. It's usually found in dark leafy greens like kale, spinach and brussels sprouts, and some fish and eggs.
Coconut oil is also full of Caprylic acid which is known to have antifungal properties. Since it is not water-soluble, it has an easier time attacking the wet membranes that protect fungal cells. It is because of these amazing ingredients in coconut oil that it's used for a variety of topical reasons including skin moisturizer, makeup remover, sunscreen, lip balm, mosquito repellant, first aid cream, shaving cream, eczema, baby acne, bath oil, toothpaste and more!
When you have products that are derived from mother earth, you must store them properly. Unlike other skincare products on the market that are filled with harmful chemicals, natural beauty products tend to degrade over time.
So if you do purchase one of our amazing crushed products make sure to store them in a cool, dry, dark place and try to not keep longer than 12 months. Storing them properly will ensure they're the best quality every time you use them.
If you're a cosmetic nurse, tattoo artist, or Brow specialist looking to switch to a more natural healing alternative for your client's aftercare routine message us today @crushedaftercare on Instagram to learn how you can get your branded logo on our products to sell to your clients! Or check out our label preview tool by clicking the button below!