"Pour some sugar on m…y lips!"
Okay, that's a pretty big stretch on a Def Leppard classic, but seriously sugar lip scrubs are oh-so-good for exfoliating your lips. And if you're someone who does get cosmetic surgery it's extra important that you exfoliate properly.
Exfoliating helps eliminate some of the flaking, dry skin that builds up after a lip injection session. So, removing it gently, before you moisturize will help the healing process to move along faster than it would without this step.
Even those who don't get cosmetic surgery can benefit from using a lip scrub in multiple ways such as reducing:
Bad breath
Cold sores
Lip discoloration
Chapped lips
And other lip issues that can be associated with the colder weather.
It is important to remember when choosing your lip scrub to stay away from products with potentially harsh chemicals. Think about it; your lips are one of the most sensitive areas on your body, so using a more natural alternative, like say our 100% vegan lip scrub, would be way better for your lip health in the long run.
We've created an all-natural whipped lip scrub made with sugar (that's the exfoliant), calendula flower, coconut oil, and aloe to name a few. We've talked a lot about the power of the all of these amazing ingredients in the past; in fact, if you'd like to know more about how they work check out our other blogs.
If you are just starting a lip care routine, be mindful of how hard you scrub, as well as what products you're using. We've found the following application method to be particularly effective.
Gently exfoliate your lips with our whipped lip scrub for up to 30 seconds, just enough time to remove all of the dead skin, without damaging the new skin underneath. It's also a good idea to pair your lip-care regiment with a healing moisturizer to soothe, moisturize and re-nourish; creating smooch-able, healthy lips that you've been dreaming of!
The good news is that we have vegan lip balms too! If you're a cosmetic nurse looking to expand your product line, or give a little gift along with your client's lip balm, consider ordering our whipped lip scrub as a thank you gift just in time for the Holidays.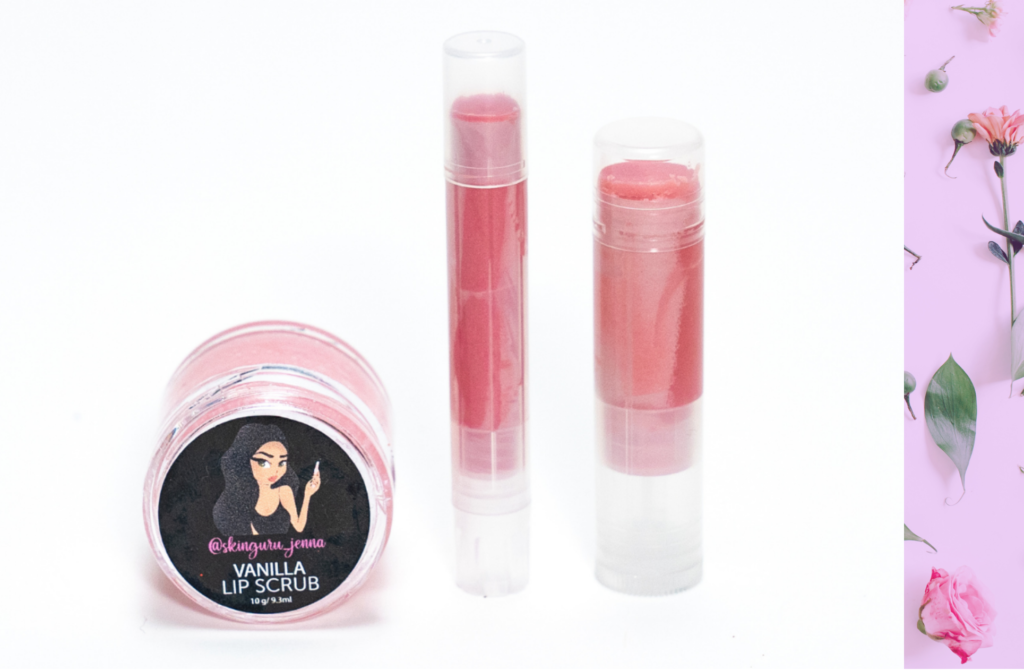 We pride ourselves on being fully customizable at Crushed Aftercare, so not only can you create your own label, BUT our whipped lip scrub is available in 4 different flavours too!
Order by November 30, 2020, and receive 5 FREE bonus lip scrubs!