Crushed Aftercare has committed itself to supply beauty businesses with wholesale aftercare products. Whether you're a salon offering permanent makeup treatments or a tattoo parlour, we have the products that help your clients heal.
But why do we offer these products wholesale? It's more than just about providing small businesses with the skincare products needed for their clients. It's about providing an ethical product for a price that small businesses can afford!
Why Buy Wholesale?
Wholesale suppliers sell goods to businesses and companies in large quantities, and these businesses can sell them again. It's a model that contrasts with retail businesses, who provide goods directly to the consumer. We do the former because it allows us to take advantage of wholesale prices – for the ingredients used in every Crushed Aftercare product. Every salve, brow balm, and lip balm we make is specially formulated with earth-derived ingredients like oils, butters, and dried flowers. We can keep using these ingredients and making products according to high ethical and natural standards.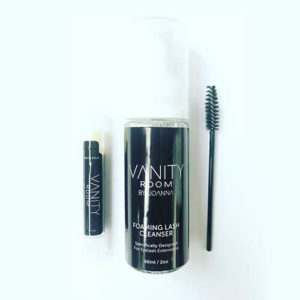 Both businesses in the transaction benefit from Crushed Aftercare's wholesale pricing model. One of the biggest advantages of purchasing skincare supplies wholesale is that the more you buy, the more you save! Buying products in volume can be a big commitment, but small businesses can start with smaller orders and work their way up.
Small businesses can find it hard to afford products made with vegan, ethically-sourced ingredients. Not so with Crushed Aftercare! By making large quantities, we can keep our ethical standards, your business can afford great products, and you can use the ingredients to attract new customers. We are also able to give you a new opportunity to advertise your beauty business!
We Can Offer You Private Labels!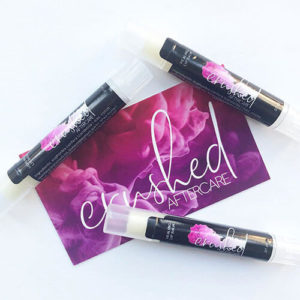 We have made it easy for salons and parlours to make our line of products their very own. By selling wholesale, Crushed Aftercare can offer customized branding to small beauty businesses that provide aftercare products to their clients. Our customization options work for most of our products, allowing you to create a wide range of uniquely labelled salves and balms. Every product you give to clients will help you to build brand awareness and recognition!
We believe that ethical, vegan products are not just great for healing – they're great for the world. By offering skincare supplies wholesale, we can provide handcrafted, natural products at a better price for companies that need them. It's a smart decision, and once you experience the benefits of wholesale for your business, you'll never want to go back to buying retail again!
Please get in touch for large quantity pricing. If you want to make sure the product is in line with your business, we offer sample packs that you can try before committing to a larger purchase.