Lip fillers are an incredibly popular, perfectly safe cosmetic procedure. Because they are injections, there is the chance that people will experience bruising around the lips after the treatment. With the proper care, however, you can prevent injection spots from bruising after the appointment! Here's what you should do before and after you get lip fillers.
Don't Drink Alcohol At Least 24 Hours Before The Appointment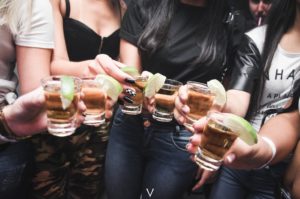 Alcohol is what's known as a "vasodilator": it opens up blood vessels. Even a small amount of booze like a glass of wine or a shot can trigger it, and it increases the risk for bruising after filler treatments. Fortunately, the effects of alcohol are short-lived, so you will be fine if you don't drink a day before the appointment. 
Avoid Hard Exercise For Two Days After Injections
After the treatment, you'll want to keep your blood flow to a minimum. Increasing your heart rate through exercise only speeds up, so skip your regular gym or running routine for just a couple of days after getting lip fillers. This will help the injection area heal much faster!
Avoid Blood Thinners Before The Treatment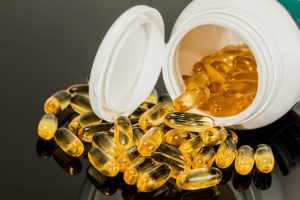 To prevent bruising, start by avoiding anticoagulants. These are medications or supplements that thin the blood and slow down platelets. Platelets are the cells in our blood that help stop bleeding and bruising, but if these cells are unable to get to broken capillaries or blood vessels, the chances of bruising increase.
It's important to not take over-the-counter pain medications like aspirin, naproxen, and ibuprofen at least two weeks before the treatment. Many common health supplements are also anticoagulants, so avoid vitamin E, St. John's Wort, turmeric, Ginkgo biloba, flaxseed oil, and anything else high in omega-3 fatty acids. If you think your current medication might impact the lip filler treatment, please talk with your MD before making an appointment!
Have The Client Apply Ice Packs To The Area After Treatment
Now that we've mentioned what to avoid, here's what people should apply to the area: ice. Cold temperatures constrict blood vessels and slow the flow of blood, reducing the risk of bruising immediately following the appointment. It might be good to apply a cold pack just before treatment, too, as this will numb the area and alleviate discomfort from the injections.
Give Them A Balm With Arnica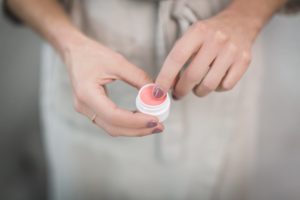 The best natural treatment for bruising is Arnica montana. Better known just as arnica, it's the essential oil of a flowering plant that has been used for centuries to treat a variety of skin conditions, including bruising and swelling. It's a great ingredient to relieve pain and heal the skin so that no bruising follows the injections!
Crushed Aftercare's healing lip balm is made with an infusion of arnica oil to help reduce swelling, moisturize, and decrease pain post-treatment. This 100% all-natural, all-vegan balm also has candelilla wax, coconut oil, and other soothing ingredients to reduce discomfort. If you're a salon that offers lip fillers, it can help your clients feel more positive about the treatments!